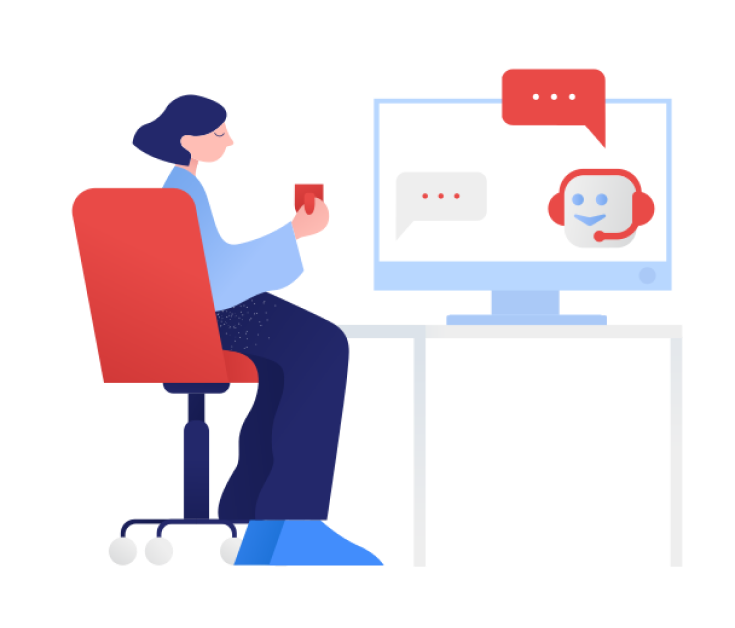 I'm different to regular employee engagement tools!
Unlike employee engagement surveys and reactive tools, I am always working in the background to ensure you're supported through the times you're feeling stressed or overwhelmed.
Through the power of linguistic analysis and AI, I deliver real-time, intelligent, personalised nudges with tips on how to manage your wellbeing. We work together to manage workplace stress and avoid burnout.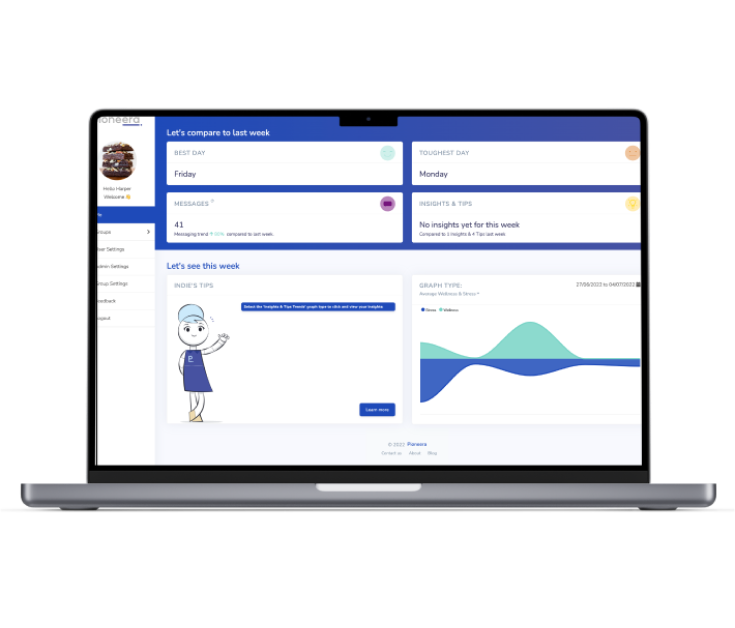 I know the early warnings of stress and employee burnout
I'm backed by a LOT of science and data. I've analysed more than 6 million words and phrases for stress and wellness markers.
Using Natural Language Processing (NLP) and Sentiment Analysis I assess language in written text. Pioneera has partnered with psychologists and behavioural experts to score language based on linguistic markers, which helps me to pick up and act upon your stress and wellness levels in real-time.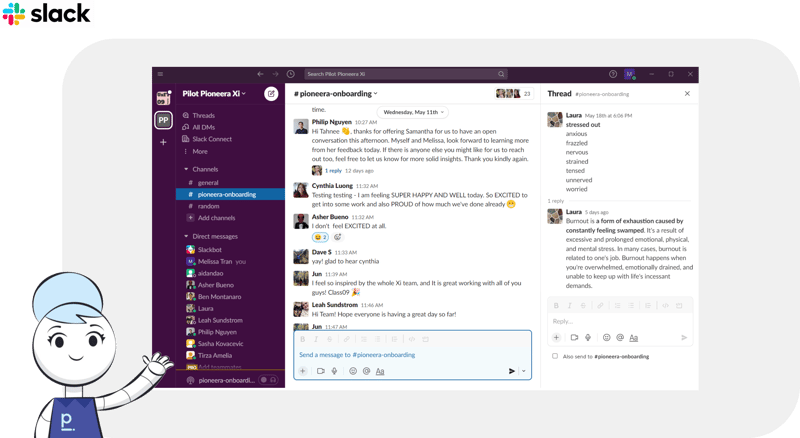 I connect with your existing communication channels
It takes less than 5 minutes to connect me with the channels you already use. It's easy to connect with Slack or Microsoft Emails (Microsoft Teams and Google Workspace are coming soon!).
Once connected, I sit in the background and assess your communication for signs of stress and wellness and message you if I notice something concerning or something to celebrate!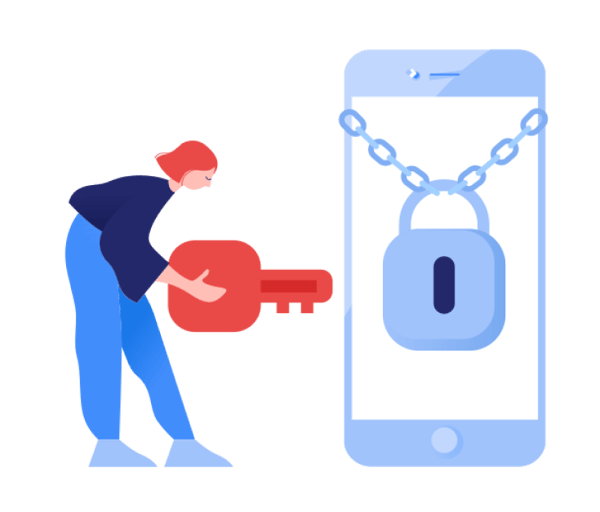 How I manage privacy and data
I'm no snitch! Privacy is my top priority. You will have a private and personalised dashboard that displays a real-time view of your stress and wellness throughout the day, week or months.
Managers can only access aggregated data for reporting and team management. Want to know more about how I use your data and provide insight? Head to the FAQ section.