"My team isn't stressed, I would know it if they were" is something we hear all the time. But in the rush to get everything done, and continual pressure to do more with less, stressed team members can become a costly liability for any business.
And yet, leaders push and push, as the telltale signs of stress and overwork bubble away… until it's too late. Productivity suffers, good talent moves on, and the vicious cycle continues. But is it really worth it for a short-term gain?
When it comes to team stress and burnout, leaders need to play the long game. And that means being aware of the signs, and taking action, before stress becomes a problem, to ensure a happy, productive team today and tomorrow. Here are six questions to ask yourself to help identify stress in your team, and what you can do about it.
1. Is there laughter?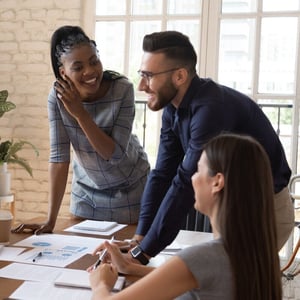 Social behaviour in a workplace such as laughing together, eating together, and chatting in common spaces can indicate that a team feels comfortable enough to let their guard down, strengthening their bond and creating a sense of belonging. This can lead to better discussions, more creative ideas, and, ultimately, happier, more productive people.
Furthermore, studies have shown that humour can help people recover from stressful situations.
What you can do:
1. Provide break-out areas for team members to recharge and have a chat when needed.
2. Put some colour and plants around the office to brighten the mood.
3. Lead by example, don't be afraid to smile and laugh around the office, and inject a bit of humour into the everyday.
2. Are your people often late or absent?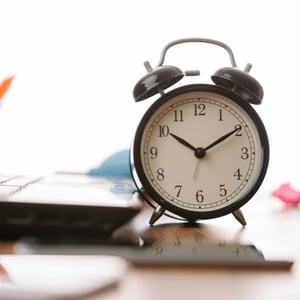 When team members are frequently late or absent from work, it could be a sign that they're unhappy, stressed, or avoiding their job. This affects team morale, as the slack needs to be picked up by others, causing more stress. This impacts focus and productivity, and can become quite costly for business.
Common causes of workplace stress that lead to absenteeism and tardiness include: having too much to do, not having much input into decisions that affect them, few career or development opportunities or being micro-managed. Sometimes there are more significant issues causing stress, such as fear of job security or lack of wellbeing or other support.
What you can do:
1. Talk with your team in an open and safe way to identify, and potentially address, the source of their stress,
2. If nothing is forthcoming with your team, perhaps start with questions about the areas of stress described above. It's a good start.
3. Talk to your team about the flexible work options your workplace provides. This can be helpful for everyone, particularly for parents and other carers.
3. Is there unused leave time?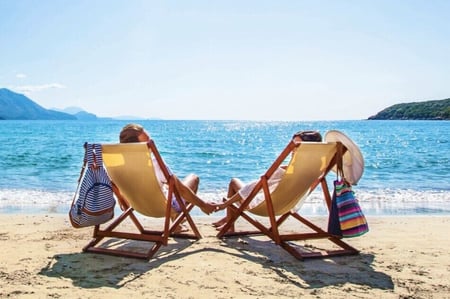 Unused annual leave can be a sign that team members are overworked, feel pressured from unrealistic deadlines, and their workplace promotes unhealthy work habits. Of course, this isn't always the case. Pressure may be self-imposed due to a perfectionist nature.
This can cause significant stress, and have a drastic effect on your team's work and home life.
What you can do:
1. Remind team members of accruing leave time and encourage them to take it.
2. Acknowledge achievements, big and small, to help team members feel valued, and secure in their decision to take leave time.
3. Effectively manage projects to ensure team members can take leave time without feeling guilty about impacting workflow.
4. Is there an increase in staff turnover?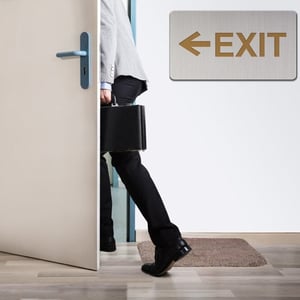 One or two team members moving on is normal, but when it becomes a trend, then you know there may be a problem. Two common reasons talented people leave are boredom and burnout. In fact, a study by Kronos Incorporated revealed that 95% of HR leaders say that stress and burnout are sabotaging workforce retention.
Without the continuity of team members, effective collaboration becomes difficult and productivity drops. This places additional stress on teams, causing more people to leave. This cycle increases recruitment and training costs, placing additional financial strain on the organisation.
What you can do:
When hiring, look for a combination of skills and the right personality fit to contribute to a positive work culture.

Provide opportunities and guidance for career advancement to everyone in your team.

Make sure your team feels respected and trusted.

Provide flexible work options to support work-life balance.

Ensure the workload is fair.

Make sure people know what is expected of them, their goals are clear, and they have what they need to get the job done.
5. Are there arguments in the workplace?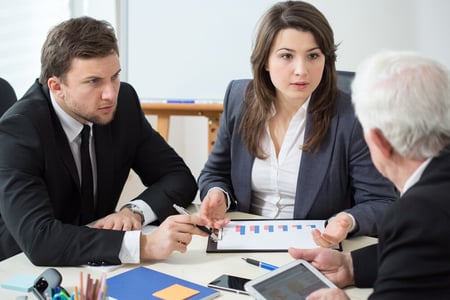 Agitation, frustration, cynicism, and resentment towards the workplace are all signs that a team member may be on their way to burnout. Arguments between team members can follow as a result. Like absenteeism and tardiness, this behaviour impacts team morale, creating a bigger rift in the team, affecting collaboration and productivity.
The source of this stress can be from work or personal life. The important thing to note is that it's not always due to a personality clash in the team.
What you can do:
1. Identify and treat the cause of the issue as soon as it appears. Don't just hope it will go away on its own.
2. Practice empathy and compassion through an open door policy.
3. Communicate effectively to avoid ambiguity over roles and tasks.
6. Has productivity dropped?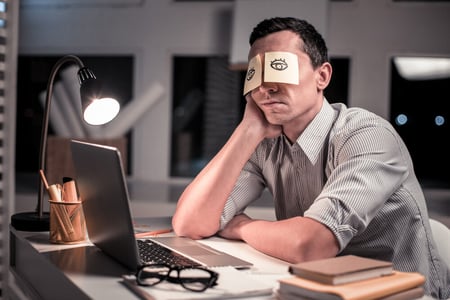 A sudden drop in productivity from a high-performing team can be a sign of overwork and stress rearing its ugly head. Stress can increase productivity for short periods of time. But when prolonged, without a chance to recover, stress can take its toll on a team, physically and emotionally.
A drop in productivity can be a sign of a disengaged workforce. But a demonstrated lack of interest isn't always due to laziness, and could be a symptom of a larger issue. Trouble focussing on tasks, missing deadlines, poor decision making, and avoiding responsibilities are all signs your team may be on their way to, or experiencing, burnout.
What you can do:
Allow time to recover after heightened periods of stress (e.g. project completion deadlines).

Identify activities, tasks and processes that cause significant team stress, and try changing it up during stressful periods.

Communicate effectively to ensure all team members are clear on expectations to reduce stress and better optimise time.
Final thoughts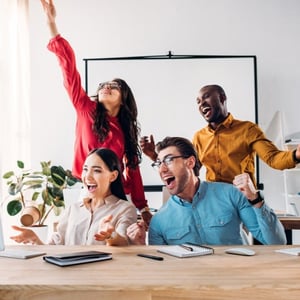 To perform at their best, a team needs to feel safe and trusted in their work environment. For this to happen, team leaders need to exercise empathy and compassion and address the source of an issue, not just react to the outcome.
Identifying the signs of team stress and putting preventative measures in place can improve team happiness, creativity, collaboration, productivity, reduce turnover, and reduce the risk of project failure.
Remember, burnout is easier to prevent than cure.
---
We build Indie to help create happier, healthier and more productive workplaces, by seeing the signs and helping your team and yourself address. Join the many businesses using Indie to create high performing teams. Get started today!