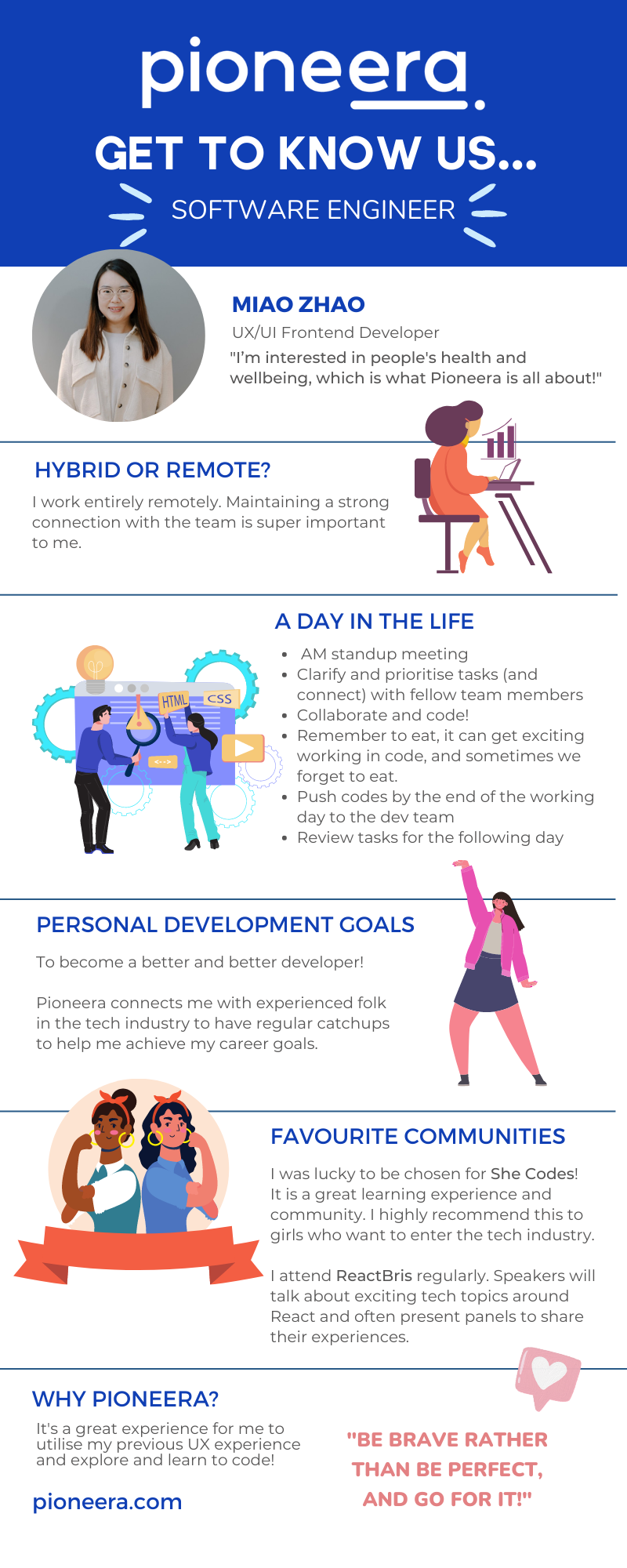 We love to hero the talented people who work with us to make Pioneera and our product "Indie" great! Introducing the very talented Miao Zhao, UI/UX Frontend Developer...
"I'm interested in people's health and wellbeing, which is what Pioneera is all about!"
HYBRID OR REMOTE?
I work entirely remotely. Maintaining a strong connection with the team is super important to me.
A DAY IN THE LIFE
AM standup meeting
Clarify and prioritise tasks (and connect) with fellow team members
Collaborate and code!
Remember to eat, it can get exciting working in code, and sometimes we forget to eat.
Push codes by the end of the working day to the dev team
Review tasks for the following day.
PERSONAL DEVELOPMENT GOALS
To become a better and better developer! Pioneera connects me with experienced folk in the tech industry to have regular catchups to help me achieve my career goals.
FAVOURITE COMMUNITIES
I was lucky to be chosen for She Codes! It is a great learning experience and community. I highly recommend this to girls who want to enter the tech industry.
I attend ReactBris regularly. Speakers will talk about exciting tech topics around React and often present panels to share their experiences.
WHY PIONEERA?
It's an excellent experience to utilise my previous UX experience and explore and learn to code!